TASTE &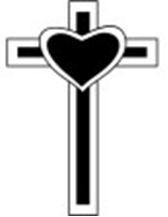 SEE....
We, the members of Mt. Joy Baptist Church -Trussville, attempt to give you a taste of the wonderful experience we share in attending Mt. Joy.
Mt. Joy is a historical church, founded in 1857, with a contemporary worship flavor and a vision of growth for the future.  Mt. Joy is a church small enough to know you, yet large enough to minister to your needs………
Come to the church where there is always LOVE and JOY.
Mt. Joy Motto
We believe that the Bible is God's Holy Word
We believe in the virgin birth
We believe that Jesus Christ is the Son of God
We believe that He died on the cross
We believe the He rose from the grave
We believe God said it

Hebrews 4:10 (KJV)
For he that is entered into his rest, he also hath ceased from his own works, as God [did] from his.
Click here to read more!
Who is the image of the invisible God, the firstborn of every creature:
For by him were all things created, that are in heaven, and that are in earth, visible and invisible, whether they be thrones, or dominions, or principalities, or powers: all things were created by him, and for him:
And he is before all things, and by him all things consist.
And he is the head of the body, the church: who is the beginning, the firstborn from the dead; that in all things he might have the preeminence.
For it pleased the Father that in him should all fulness dwell;
And, having made peace through the blood of his cross, by him to reconcile all things unto himself; by him, I say, whether they be things in earth, or things in heaven.