TASTE &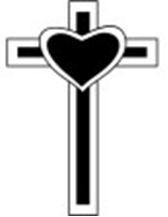 SEE....
We, the members of Mt. Joy Baptist Church -Trussville, attempt to give you a taste of the wonderful experience we share in attending Mt. Joy.
Mt. Joy is a historical church, founded in 1857, with a contemporary worship flavor and a vision of growth for the future.  Mt. Joy is a church small enough to know you, yet large enough to minister to your needs………
Come to the church where there is always LOVE and JOY.
Mt. Joy Motto
We believe that the Bible is God's Holy Word
We believe in the virgin birth
We believe that Jesus Christ is the Son of God
We believe that He died on the cross
We believe the He rose from the grave
We believe God said it

Leviticus 20:6 (KJV)
And the soul that turneth after such as have familiar spirits, and after wizards, to go a whoring after them, I will even set my face against that soul, and will cut him off from among his people.
Click here to read more!
Hast thou not known? hast thou not heard, that the everlasting God, the Lord, the Creator of the ends of the earth, fainteth not, neither is weary? there is no searching of his understanding.
He giveth power to the faint; and to them that have no might he increaseth strength.
Even the youths shall faint and be weary, and the young men shall utterly fall: