TASTE &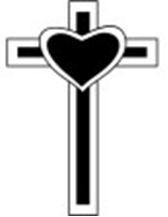 SEE....
We, the members of Mt. Joy Baptist Church -Trussville, attempt to give you a taste of the wonderful experience we share in attending Mt. Joy.
Mt. Joy is a historical church, founded in 1857, with a contemporary worship flavor and a vision of growth for the future.  Mt. Joy is a church small enough to know you, yet large enough to minister to your needs………
Come to the church where there is always LOVE and JOY.
Mt. Joy Motto
We believe that the Bible is God's Holy Word
We believe in the virgin birth
We believe that Jesus Christ is the Son of God
We believe that He died on the cross
We believe the He rose from the grave
We believe God said it

Nehemiah 7:11 (KJV)
The children of Pahathmoab, of the children of Jeshua and Joab, two thousand and eight hundred [and] eighteen.
Click here to read more!
Serve the Lord with gladness: come before his presence with singing.
Know ye that the Lord he is God: it is he that hath made us, and not we ourselves; we are his people, and the sheep of his pasture.
Enter into his gates with thanksgiving, and into his courts with praise: be thankful unto him, and bless his name.
For the Lord is good; his mercy is everlasting; and his truth endureth to all generations.