TASTE &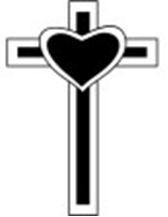 SEE....
We, the members of Mt. Joy Baptist Church -Trussville, attempt to give you a taste of the wonderful experience we share in attending Mt. Joy.
Mt. Joy is a historical church, founded in 1857, with a contemporary worship flavor and a vision of growth for the future.  Mt. Joy is a church small enough to know you, yet large enough to minister to your needs………
Come to the church where there is always LOVE and JOY.
Mt. Joy Motto
We believe that the Bible is God's Holy Word
We believe in the virgin birth
We believe that Jesus Christ is the Son of God
We believe that He died on the cross
We believe the He rose from the grave
We believe God said it

Psalms 33:16 (KJV)
There is no king saved by the multitude of an host: a mighty man is not delivered by much strength.
Click here to read more!
Having therefore, brethren, boldness to enter into the holiest by the blood of Jesus,
Let us draw near with a true heart in full assurance of faith, having our hearts sprinkled from an evil conscience, and our bodies washed with pure water.
Let us hold fast the profession of our faith without wavering; (for he is faithful that promised;)
And let us consider one another to provoke unto love and to good works: