TASTE &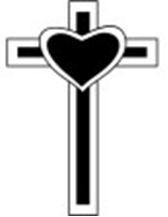 SEE....
We, the members of Mt. Joy Baptist Church -Trussville, attempt to give you a taste of the wonderful experience we share in attending Mt. Joy.
Mt. Joy is a historical church, founded in 1857, with a contemporary worship flavor and a vision of growth for the future.  Mt. Joy is a church small enough to know you, yet large enough to minister to your needs………
Come to the church where there is always LOVE and JOY.
Mt. Joy Motto
We believe that the Bible is God's Holy Word
We believe in the virgin birth
We believe that Jesus Christ is the Son of God
We believe that He died on the cross
We believe the He rose from the grave
We believe God said it

1 Chronicles 28:15 (KJV)
Even the weight for the candlesticks of gold, and for their lamps of gold, by weight for every candlestick, and for the lamps thereof: and for the candlesticks of silver by weight, [both] for the candlestick, and [also] for the lamps thereof, according to the use of every candlestick.
Click here to read more!
But I rejoiced in the Lord greatly, that now at the last your care of me hath flourished again; wherein ye were also careful, but ye lacked opportunity.
Not that I speak in respect of want: for I have learned, in whatsoever state I am, therewith to be content.
I know both how to be abased, and I know how to abound: every where and in all things I am instructed both to be full and to be hungry, both to abound and to suffer need.
I can do all things through Christ which strengtheneth me.