TASTE &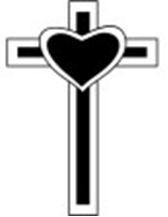 SEE....
We, the members of Mt. Joy Baptist Church -Trussville, attempt to give you a taste of the wonderful experience we share in attending Mt. Joy.
Mt. Joy is a historical church, founded in 1857, with a contemporary worship flavor and a vision of growth for the future.  Mt. Joy is a church small enough to know you, yet large enough to minister to your needs………
Come to the church where there is always LOVE and JOY.
Mt. Joy Motto
We believe that the Bible is God's Holy Word
We believe in the virgin birth
We believe that Jesus Christ is the Son of God
We believe that He died on the cross
We believe the He rose from the grave
We believe God said it

Isaiah 37:10 (KJV)
Thus shall ye speak to Hezekiah king of Judah, saying, Let not thy God, in whom thou trustest, deceive thee, saying, Jerusalem shall not be given into the hand of the king of Assyria.
Click here to read more!
O give thanks unto the Lord; call upon his name: make known his deeds among the people.
Sing unto him, sing psalms unto him: talk ye of all his wondrous works.
Glory ye in his holy name: let the heart of them rejoice that seek the Lord.
Seek the Lord, and his strength: seek his face evermore.
Remember his marvellous works that he hath done; his wonders, and the judgments of his mouth;
O ye seed of Abraham his servant, ye children of Jacob his chosen.
He is the Lord our God: his judgments are in all the earth.
He hath remembered his covenant for ever, the word which he commanded to a thousand generations.