TASTE &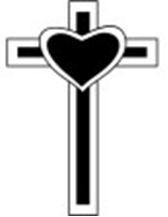 SEE....
We, the members of Mt. Joy Baptist Church -Trussville, attempt to give you a taste of the wonderful experience we share in attending Mt. Joy.
Mt. Joy is a historical church, founded in 1857, with a contemporary worship flavor and a vision of growth for the future.  Mt. Joy is a church small enough to know you, yet large enough to minister to your needs………
Come to the church where there is always LOVE and JOY.
Mt. Joy Motto
We believe that the Bible is God's Holy Word
We believe in the virgin birth
We believe that Jesus Christ is the Son of God
We believe that He died on the cross
We believe the He rose from the grave
We believe God said it

2 Chronicles 1:1 (KJV)
And Solomon the son of David was strengthened in his kingdom, and the LORD his God [was] with him, and magnified him exceedingly.
Click here to read more!
Knowing this first, that there shall come in the last days scoffers, walking after their own lusts,
And saying, Where is the promise of his coming? for since the fathers fell asleep, all things continue as they were from the beginning of the creation.
For this they willingly are ignorant of, that by the word of God the heavens were of old, and the earth standing out of the water and in the water:
Whereby the world that then was, being overflowed with water, perished:
But the heavens and the earth, which are now, by the same word are kept in store, reserved unto fire against the day of judgment and perdition of ungodly men.