TASTE &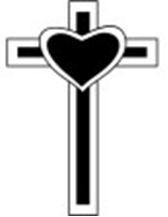 SEE....
We, the members of Mt. Joy Baptist Church -Trussville, attempt to give you a taste of the wonderful experience we share in attending Mt. Joy.
Mt. Joy is a historical church, founded in 1857, with a contemporary worship flavor and a vision of growth for the future.  Mt. Joy is a church small enough to know you, yet large enough to minister to your needs………
Come to the church where there is always LOVE and JOY.
Mt. Joy Motto
We believe that the Bible is God's Holy Word
We believe in the virgin birth
We believe that Jesus Christ is the Son of God
We believe that He died on the cross
We believe the He rose from the grave
We believe God said it

Matthew 9:30 (KJV)
And their eyes were opened; and Jesus straitly charged them, saying, See [that] no man know [it].
Click here to read more!
My brethren, count it all joy when ye fall into divers temptations;
Knowing this, that the trying of your faith worketh patience.
But let patience have her perfect work, that ye may be perfect and entire, wanting nothing.
If any of you lack wisdom, let him ask of God, that giveth to all men liberally, and upbraideth not; and it shall be given him.
But let him ask in faith, nothing wavering. For he that wavereth is like a wave of the sea driven with the wind and tossed.
For let not that man think that he shall receive any thing of the Lord.
A double minded man is unstable in all his ways.