TASTE &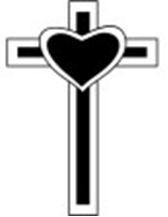 SEE....
We, the members of Mt. Joy Baptist Church -Trussville, attempt to give you a taste of the wonderful experience we share in attending Mt. Joy.
Mt. Joy is a historical church, founded in 1857, with a contemporary worship flavor and a vision of growth for the future.  Mt. Joy is a church small enough to know you, yet large enough to minister to your needs………
Come to the church where there is always LOVE and JOY.
Mt. Joy Motto
We believe that the Bible is God's Holy Word
We believe in the virgin birth
We believe that Jesus Christ is the Son of God
We believe that He died on the cross
We believe the He rose from the grave
We believe God said it

Leviticus 14:11 (KJV)
And the priest that maketh [him] clean shall present the man that is to be made clean, and those things, before the LORD, [at] the door of the tabernacle of the congregation:
Click here to read more!
But God, who is rich in mercy, for his great love wherewith he loved us,
Even when we were dead in sins, hath quickened us together with Christ, (by grace ye are saved;)
And hath raised us up together, and made us sit together in heavenly places in Christ Jesus:
That in the ages to come he might shew the exceeding riches of his grace in his kindness toward us through Christ Jesus.